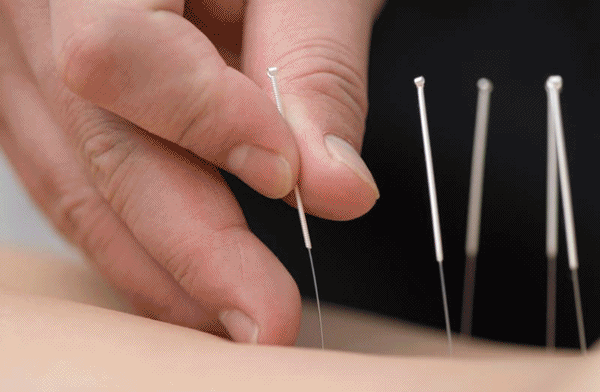 Bonco Acupuncture & Wellness Centre, is located in Aberdeen Centre in Richmond, B.C. It serves as the retail & wholesale office for Bonco Trading Inc., the sole distributor in Western Canada of Sheng Foong Pharmaceutical Co. of Taiwan, manufacturers of concentrated herbal granule medicines.
Concentrated herbal granulated medicine is a method that has been used in Japan and Taiwan for more than 50 years. It has recently been introduced to mainland China. In this process, the fresh herbs, which have been selected by grade, are dried, and then cooked at the appropriate temperature under pressure in sealed stainless steel vats. They are then ground into a powder which is sprayed onto fine particles of corn starch. As a result, the medicine is highly concentrated and effective.
In addition, the raw herbal ingredients are inspected to authenticate their identity, and undergo sample testing against heavy metal contamination, microbial or viral infection, pesticide or other chemical residues. This rigorous testing ensures the purity and safety of the prepared medicines. This testing regime is inspected regularly by the relevant agencies of the government of Taiwan.
Sheng Foong is unique in this field in its commitment to providing the highest quality of herbs available. The origins and growing conditions of each herb are documented for each product. In traditional medicine, each herb or formula has unique properties which demand appropriate methods of preparation. These are closely followed in the manufacturing process, using state-of-the-art equipment that meets import standards of Canada, Japan, the European Union, and the United States. Unlike other companies, the herbs are cooked appropriately, rather than ground directly from their raw state. The ratio of corn starch used is listed clearly on each product, at a minimum, to ensure the majority of the ingredients are herbal. Other companies often use corn starch as a filler that may constitute up to 20 percent of the product by weight.
Herbal granulated powders may simply be added, at the appropriate dosage, to a cup of hot water, where the herbs will dissolve quickly with the corn starch, and remain suspended in the liquid.
Doctors and patients alike attest to the success of Sheng Foong products which, in contrast to others, work quickly and effectively. The purity of herbal medicine is crucial to a complete and lasting cure.
Traditional Chinese Medicine Clinic
In addition to prescriptions of Sheng Foong pharmaceutical herbs, a full range of treatments traditional to Chinese medicine is also available on-site. These include acupuncture, cupping, and tuina massage. Herbal medicine that is prescribed may be filled immediately on the premises. Several licensed practitioners, certified through the College of Traditional Chinese Medicine Practitioners of B.C. (CTCMA) under the Ministry of Health, are present on a rotating basis throughout the week. Patients may either visit by appointment or on a walk-in basis.
A variety of conditions may be treated with Chinese medicine, including
Pain conditions: lumbago, sports- or work-related injuries, neck and shoulder tension, carpal-tunnel syndrome and other repetitive motor injuries, arthritis, and fibromyalgia;


Neurological disorders: Bell's palsy, migraines, trigeminal neuralgia, sciatica, stroke, tinnitus, dizziness;


Emotional and psychological disorders: depression, anxiety, fatigue, stress, insomnia;


Circulatory disorders: hypertension, angina pectoris, arteriosclerosis;


Addictions: alcohol, nicotine, drugs;


Respiratory disorders: asthma, coughing, sinusitis, bronchitis, flu, cold, allergies, sore throat;


Gynecological disorders: PMS, infertility, menopause;


Dermal disorders: eczema, skin rash, acne;


Other disorders: diabetes, cancer, immune disorders.


Partial or full coverage is available under the MSP Premium Assistance Plan for those of modest incomes.
Private Extended health plans may also include acupuncture.
Our Services and Treatments (plus HST)